Commercial painting services are done for businesses. Most business buildings are enormous, making this kind of painting a substantial endeavor. How the space will be used will determine the extent and type of work to be done.
Admer Construction Group, LLC focuses on commercial properties and has the knowledge and experience to manage any renovation venture. We've built a reputation of being the best construction partner for South Florida business owners. All commercial buildings can benefit from our interior and exterior painting services. Our team is available to assist if you require a commercial painter in South Florida.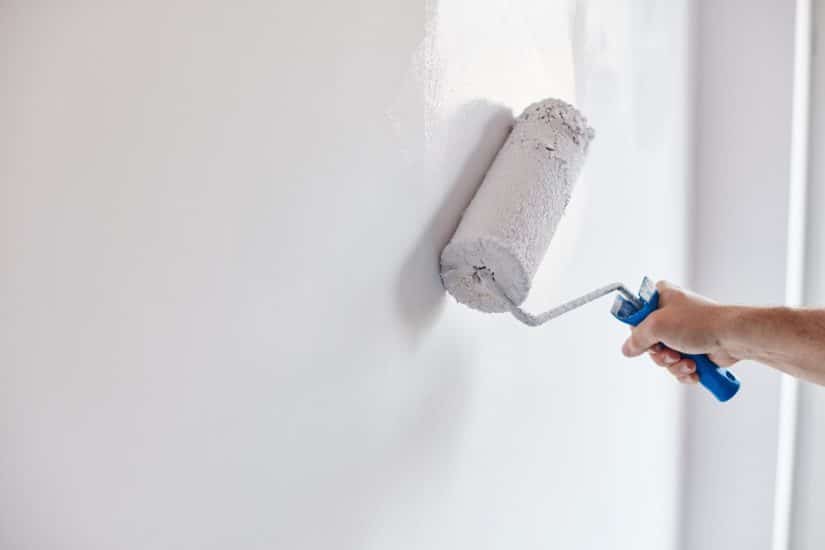 Services of Commerical Painters in Miami
Commercial painters handle painting projects on both the inside and outside of buildings. They typically pick up a trade on the job or during an apprenticeship at a trade school.
An everyday task for a commercial painter might be scraping off old paint, priming job sites, fixing various types of damages, washing walls, selecting or blending colors, and organizing the job site throughout the project. The expected workload may be divided into stages or segments.
Brighten Up Your South Florida Business with Professional Commercial Painting
If you need a reliable painting contractor in South Florida, contact the experts at Admer Construction Group. Our team works to ensure that your painting projects are handled with the utmost professionalism and that your business space turns out brilliantly.
You'll feel proud of your business after our painting contractors revitalize your property. You've invested a lot of time and money into your business. It only makes sense that you'd want to do all you can to make the place appealing. Your office will look amazing for years to come with the help of our many other specialty services, including waterproofing and pressure washing. Contact Admin Construction Group's experts today!
Commercial Repainting Specialists
Commercial repainting specialists have experience painting commercial buildings, which may include apartment buildings, shops, hotels, and churches. Some of them may also have prior experience painting in industrial settings.
The best commercial painters in South Florida focus on interior and exterior painting for structures of all shapes and sizes. Our commercial painters will come and inspect the building to strategize the best way to carry out the project. If structure pieces are missing, they will provide a free estimate for repairs. They can help you choose the appropriate type of paint and apply it correctly on the outside of the building, or they can choose to paint the interior walls in colors that will match the furniture.
Interior and Exterior Commercial Painting Services
Interior and exterior painting include services for any commercial building, from industrial properties to offices, warehouses to hotels. We've worked with clients in almost every industry to satisfy their interior and exterior painting needs, whether it be a touch-up or a comprehensive repainting project with pre-cleaning and selecting new color schemes.
Some rental buildings need specialized primers and paints, so the construction company must have in-depth knowledge to complete the job correctly the first time. For commercial chains subject to strict aesthetic standards, there are additional branding considerations, so attention to detail is an essential quality in a commercial painting contractor. No matter what painting services you require, contact the Admer Construction Group today so we can discuss your options!
How Much Does Commercial Painting Cost?
Numerous factors are involved in commercial painting projects. The size of your building is one of the first topics you must consider. More prominent buildings require more paint and time, so these jobs will naturally be more expensive. Remember this when estimating the cost of your commercial painting project.
One of the most critical factors that expert interior painters consider is space. Space is measured in terms of wall space rather than floor space. For instance, a wall measuring 14 by 14 would be 196 square feet.
On an hourly basis, you should budget on average between $60 and $100 for a high-quality commercial paint job. An average commercial painting project can cost between $2 and $6 per square foot. Keep an eye out for any wall damage that needs to be repaired, such as cracks. You can anticipate that the final project cost will cover these expenses.
Contact our specialists from Admer Construction Group today and talk about your project. We can offer you a free estimate right away!
Types of Commercial Painting Services We Offer
Our dedication to meeting deadlines and paying great attention to detail at every stage is paired with our passion for helping our clients create the spaces they desire while staying within their budget. If you require any type of commercial painting in South Florida, contact our general contractors and describe what you need.
We can't wait to start working on your new construction or renovation project, and we promise that we will always meet or exceed your standards. Contact our general contractors in South Florida right away to arrange a consultation and get a free estimate.